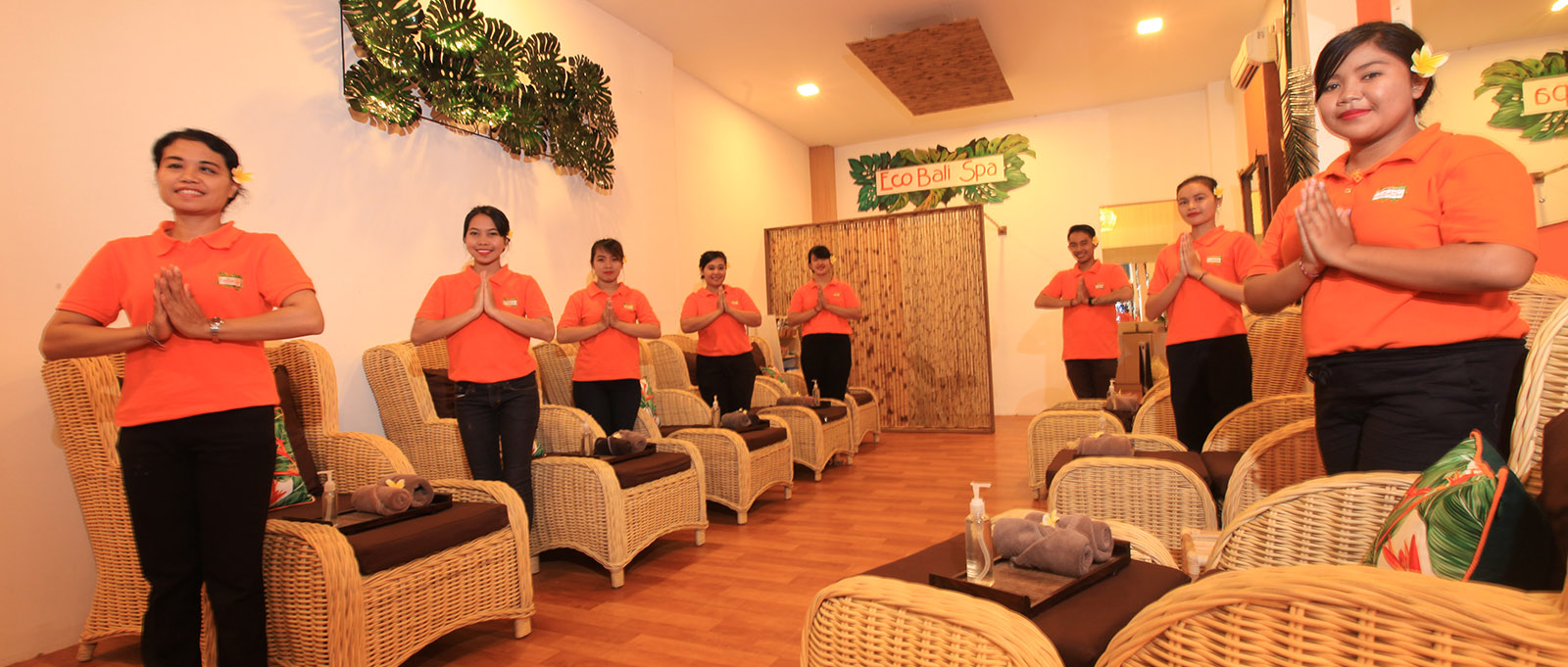 Eco Bali Spa is located in the popular Seminyak beach area, next to Gosha restaurant on Jl Camplung Tanduk and not far from Courtyard Marriott, Breezes resort and the famous Chez Gado Gado.
All our products are Australian certified organic including Eco Tan spray tans and body products and the Eco by Sonya skin and hair care range.
The appeal of sun, surf and culture – combined with a holistic sense of peace – has seen me visit Bali regularly for over 36 years. I see Bali as my second home. It has always provided me with an escape from reality while being in the most 'real' place I can imagine. The perfect balance.
For many years, having a beach massage was one of the highlights of my visits, listening as Balinese women talked about their families, and joining in as they asked about mine. I still enjoy this ritual very much.
However, over recent years the demand for additional treatments – on top of a massage – has seen 'bricks & mortar' spas become the place to go for a Balinese massage. Who wouldn't enjoy hours of pampering? Sound like heaven? "I'd like a slice of heaven please!"
Eco Bali Spa was born from a dream I shared with a friend. We've talked about it for some time now, agreeing that before we made this a reality, the timing had to be right. It is now.
Welcome to our dream, our heaven – Eco Bali Spa.
On your next Bali to trip, come and spend some time at Eco Bali Spa.
Treat yourself. You deserve it