Professional Tanning Solution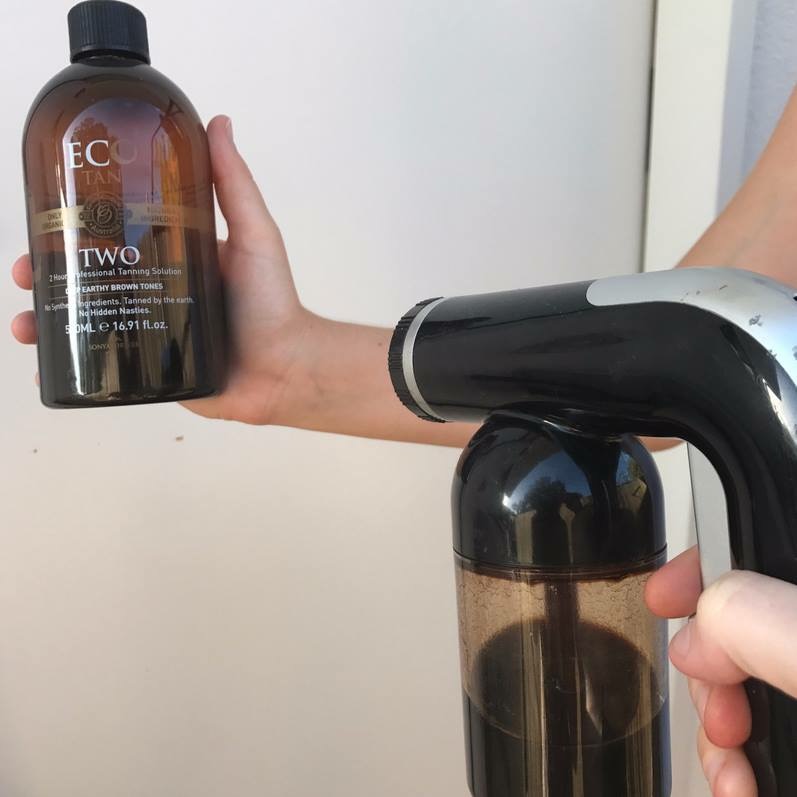 Eco Tan Spray Tanning – 300,000 Rupiah
Eco Tan is used in the world's leading health retreats and day spas. The multi-award winning Australian-made product is made with only certified organic and natural ingredients. There are no synthetic green or orange bases or dyes, just natural products sourced from clever Mother Nature that are vegan and produced cruelty free..
The Professional Tanning TWO Solution incorporating cacao, aloe and grape seed extract has been specifically formulated to adapt to individual skin tones. The non-sticky formulation delivers stunning, deep earthy brown tones with a natural glow and a wash off time of two hours.
With the correct tanning preparation and maintenance, your colour will fade naturally and evenly on your skin. As a result, our organic spray tans usually last between 7-10 days.